Contact & Map
How to arrive

Schnagererhof
Andreas Stockner
Strada di Meluno 43
39042 Sant. Andrea / Bressanone
Souty Tyrol - Italy
Arrival by car
From the north, on the motorway Brennero (A22) via Innsbruck and the Passo Brennero, you drive directly into the holiday region Bressanone / Valle Isarco.
After the motorway exit Bressanone Nord / Val Pusteria, continue in direction Bressanone and follow the signs to the "Plose" (ski area).
After about 5 km (above Bressanone), on the right side you'll find the junction to Meluno.
Now follow the road about 1 km until you reach our farm. It is located on the left side of the road.
Current traffic situation South Tyrol
Traffic information – Tel: 0039 0471 200198
Current weather condition South Tyrol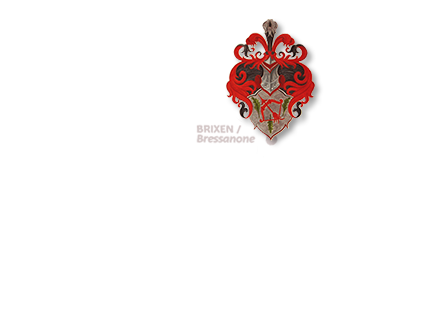 Arrival by train
Bressanone is an international train station, where buses to Meluno and S. Andrea depart every hour.
We are happy to pick you up at the train station.
Arrival by bus
Flixbus (Remote Bus): Flixbus offers daily bus transfer from Berlin via Munich and Innsbruck to South Tyrol
SüdtirolBus: Up to 6 times a day from Innsbruck, Munich, Verona, Bergamo, Milan to South Tyrol
Arrival by airplane
Look for flights to Innsbruck, Verona, Munich, or Bergamo. Direct bus connection to South Tyrol by SüdtirolBus.
More information
Bus station Mellaun and Cable Car Plose 1km
grocers in St. Andrä 1km
Restaurant and pizzeria in St. Andrä 1km
Other in Brixen 7km
More information about times we give you later.